Our Historic Timeline:
1940-Present
1935
Seeing the dilemma faced by unwed mothers in their pastoral ministry, brothers Reverend Zenon Decary and Monsignor Arthur Decary, Pastor of Saint Andre's Parish in Biddeford, Maine, see a possible solution in a home staffed by sisters to shelter young women. They offer $5,000 to the Servants of the Immaculate Heart of Mary, commonly known as Good Shepherd Sisters, whose Provincial House was then in Biddeford, for the acquisition of land, with the condition that the Sisters in turn build and staff the home.
1937
The Good Shepherd Sisters, with Fr. Zenon Decary's donation of $5,000, buy 70 acres of farmland on Pool Road in Biddeford, Maine.
1940
Saint Andre Home is dedicated on March 3, 1940. Three weeks later, on Easter Sunday, a sixteen-year-old unwed mother is admitted, beginning the Sister healing mission of service.
1940-1944
In the first four years of existence, the home accommodates 10 young women a year; by the '60s, there are approximately 20 women at a time, cared for by 17 resident Good Shepherd Sisters.
1941-1952
Due to overcrowding at Biddeford's Webber hospital, Saint Andre opens a maternity unit to married mothers in the area, serving more than 1,300 women and their newborns in the first 10 years.
1953
Sister Elizabeth Cyr, the first Sister in the State of Maine to obtain a Master's degree in Social Work, graduates from Boston College School of Social Work and begins serving as the first Director of Saint Andre Home.
1954
Saint Andre Home becomes a licensed adoption agency in April of 1954. The Auxiliary of Saint Andre Home, a group of dedicated women active from the onset, expands its membership. Christ Child Guilds are formed by adoptive couples in various populous centers in Maine to receive guidance in the upbringing of their children.
1960-1970's
Two dramatic social and cultural upheavals of the sixties and seventies radically impact Saint Andre Home: the greater societal acceptance of unmarried pregnant women and the legalization of abortion, in 1972.
1968
Katherine Cronin, ACSW, becomes the second Director of Saint Andre Home and Adoptive Agency. A paramount innovation during this period is the education program, which provided residents access to accredited teachers from local high schools.
1971
Gilbert Dominique, ACSW, becomes the third Executive Director of Saint Andre Home.
1973
From the foundation date, March 24, 1940, to December 31, 1973, Saint Andre Home ministers to 2,537 unmarried mothers, with 1,030 babies legally adopted into loving homes.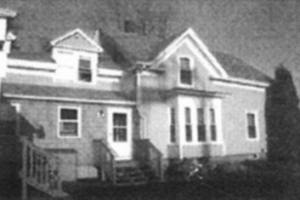 On December 27, Saint Andre Home begins offering residential care in a group home setting to young pregnant women in crisis. In Lewiston, Saint Andre Home expands its programs to offer group care and counseling for adolescent girls who have emotional and behavioral challenges.
Saint Andre Home is officially incorporated on April 23, 1973 and is now known as Saint Andre Home, Inc.
1974
Biddeford Group Home opens its doors in January 1974; Bangor Group Home opens its doors in June 1974; Lewiston Group Home opens its doors in November 1974.
The development and experiences of the Group Home approach led to increased diversity in the service population. While unmarried mothers remained the basic service client in Biddeford, the Bangor Group Home expanded to emergency shelter in 1975 and single parenting mothers in 1978.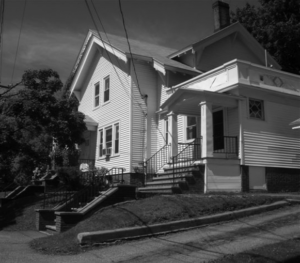 The Lewiston Group Home remained therapeutic and a shelter resource for troubled teenage girls whether on a continuing or emergency basis.
Seeking to build strong collaboration with the laity, the Good Shepherd Sisters broaden the membership to Saint Andre's governing body on March 19, 1974; the collaborating Board of Directors consists of statewide lay volunteers and sisters. Since then, Saint Andre has enjoyed the support of hundreds of voluntary directors whose expertise has helped to guide the Agency.
1976
The Sisters and the Board of Directors vote to establish the Sister Elizabeth Cyr Endowment for Saint Andre Group Homes.
1987
Dr. Gregory C. Foltz becomes the fourth Executive Director of Saint Andre Home, Inc.
1990
Saint Andre Home celebrates its 50th Anniversary of service to Maine women and children. A year of internal and external celebrations recognize and honor religious, political and human services volunteers, Board of Directors and staff. The Good Shepherd Humanitarian award is established.
2003
In Bangor, a new group home opens accommodating five parenting mothers and five infants.
2004
Saint Andre Home celebrates the 50th anniversary of its Adoption Program.
2005
Peter Fitzpatrick becomes the fifth Executive Director of Saint Andre Home, Inc.
2008
Saint Andre Home becomes accredited, achieving the highest standards of professional practice for the following services; Adoption Services, Preservation and Stabilization Services, Group Living Services, Inter-country Adoption Service and Pregnancy Support Services.
A new website, www.saintandrehome.org, is launched.
2013
Reid Scher, LMSW becomes the sixth Executive Director of Saint Andre Home, Inc.
Sisters and staff members attend a conference about human trafficking put on by a foundation called "Not Here Justice in Action Network."
The group leaves the conference inspired and wanting to help women survivors of human trafficking in Maine.
2015
Saint Andre Home receives $400,000 in start-up grant funding from the Next Generation Foundation and in June 2015 opens Hope Rising (now CourageLIVES), Maine's first residential treatment program for survivors of sex trafficking. The Program provides safety and stability for women age 18 years and older, most of whom have never had a long-term residence or lived in a safe place.
2016
In its first year, Hope Rising serves 12 survivors in the home, most of whom stay for at least 6 months, and offers support and networking to more than 70 other survivors from all over New England.
2017
Sister Terry Gauvin, SCIM, becomes the 7th Executive Director of Saint Andre Home, Inc.
2018
Freedom Formul-ah Bath Salt Scrub, made exclusively by residents, is launched. 100% of proceeds support survivors of human trafficking,
2019
Hope Rising is renamed CourageLIVES to better reflect the experiences and spirit of survivors of human trafficking. The new identity is introduced through an extensive marketing and social media campaign as well as a new website: CourageLIVESme.org.
Carey Nason, LCSW, LADC, CCS becomes the 8th Executive Director of Saint Andre Home, Inc.